Studio Mode is driven by architect Mark Maffey and designer and arts co-ordinator Abi Dowell.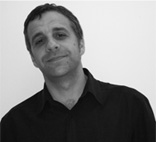 Abi on Mark
Mark is the dark haired one (for now) who qualified as an architect 14 years ago. Achieved a 1st class honours degree under the tutorship of Sir Colin Stansfield Smith and studied for his diploma at RMIT in Australia. Has worked in private practices, local authorities and in further education. Is now a sought after project manager and designer. Has lectured and sat on the judging panel of the Kings Fund's 'Enhancing the Healing Environment'. Mentally agile and humorous, he's good on complex projects and can't seem to speak without sketching. He has a natural knack for engaging people and leading a team. In his 'spare' time he's a trustee for an international children's charity. Oh, and he invests heavily in clapped out Italian cars.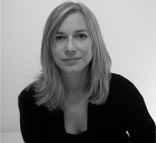 Mark on Abi
Abi is the blonde one with the degree in 3D design from the esteemed University of Brighton School of Design. With over 10 years of experience in design and artwork commissioning she knows how to deliver. Proactive, driven, approachable and fun. Creative and sassy: she gets the job done. Has a real eye for detail - a natural designer. She runs an award-winning live arts programme for patients within a major teaching hospital. Has travelled widely, exploring art and culture in Australia and Japan (to name just two). In her 'spare' time she does voluntary design work for the Afrikids Charity / GAS Partnership. Oh, and she invests heavily in Italian shoes.
We are happy people with a zest for life and work.
We love what we do.
We are Studio Mode.
Portfolio